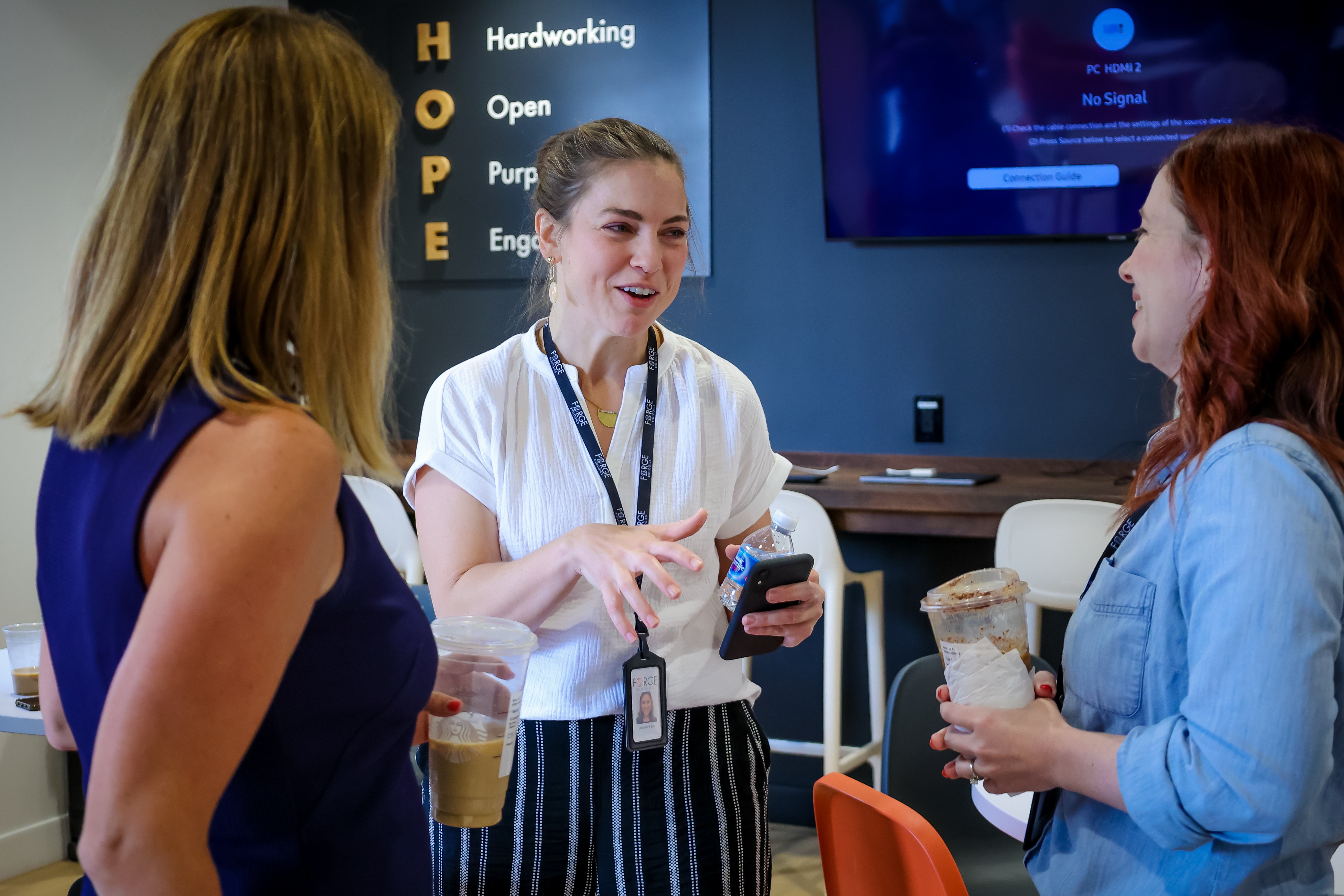 A New Version of Visionary
Forge Biologics has had women at the top of the leadership ranks from the moment it was founded two years ago. Women also have made up 50% of the team since and are represented at all levels throughout the organization in technical, operational, and administrative roles.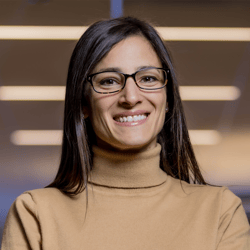 "We established She Forges to ensure that our 50% women ratio remains balanced as we continue to grow and that women are empowered and developed to move into leadership positions."
Christina Perry, Senior Vice President of Finance & Investor Relations
Armed with those numbers, it made sense to start a community dedicated to half of our team. It was the catalyst for forming She Forges, a program to recruit, develop, and retain women at Forge. While She Forges was founded by senior members of the leadership team, it was met by a groundswell of interest and engagement from women at all levels within Forge.
Over its one-year history, She Forges has held topical resource group discussions, hearthside chats featuring the career paths of trailblazing women, community outreach focused on women and girls in science, a formal program for accelerating leaders run by a seasoned executive coach, happy hours, and networking events. This one-year anniversary provides an opportunity to reflect on and celebrate the community of women we've built at Forge and fuel our passion for the continued success of She Forges.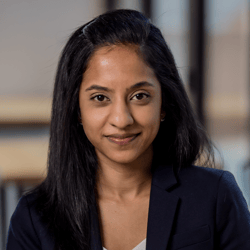 "We have benefited from trailblazing women in history to get us to where we are today but the playing field is still so uneven, particularly in some fields like science and biotech. She Forges exists to continue tapping the "glass ceiling" together with our women colleagues until we break it."
Erandi De Silva, Ph.D., Co-Founder & Senior Vice President of Product Development
Why a Program Geared Toward Women?
Fierce Biotech reported that in 2021 women made up 49% of all employees in the biotech industry.​ However, women represent 34% of executive teams and 20% CEOs in biotech.
Diversity matters for several reasons: diverse teams are just smarter (it's a proven fact!); today's cutting-edge technology development in biotech requires varied expertise; and diverse teams challenge conformity and breed the innovation required to keep pace with change.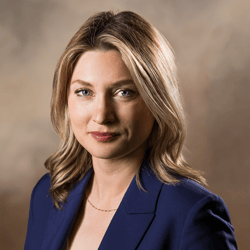 "We launched this program to support each other and lift each other to the roles and heights we know we are capable of achieving."
Magdalena Tyrpien, Senior Vice President and Head of Business Development
With those statistics in mind, the founders of She Forges set out to chart a different path for the women at Forge, and ultimately broader. This program emphasizes supporting women through varied programming, with the deliberate objective of developing and elevating women into leadership positions. It also exists to recruit, celebrate and retain the women on our team. While helping women grow their careers within Forge, we are also addressing the disparity of women in leadership roles industrywide.
She Forges is led by three sponsors (quoted above). They are the executive team members who founded and provide leadership for the program.
Advisors plan the direction of She Forges and the content of each event:
Hannah Munizza, Senior Director of Marketing​

Laura Carfagna, Director of Client Development​

Ashley Craddick, Director of GMP Manufacturing Operations
Ambassadors promote the She Forges program to women at Forge, especially new hires, and foster robust engagement with the program:
Susan Frappier, Director of Compliance​
Alina Doubrovna, Associate Director of Investor Relations
Claire Marasco, Senior Manager of Regulatory Affairs​
Brooklyn Eagan, Senior Associate of GMP Manufacturing
Julianne Bartz, Scientist II of Analytical Development
Program leaders also engaged an executive consultant who believes that female leader development is a critical aspect of a company's success, and should be aligned closely with a company's business goals.
It is a program launched by women, organized and run by women, and poised to provide all women at Forge with meaningful opportunities for growth and development. Why? Because women have unique hurdles in the workplace that men do not; the women of She Forges set out to deliberately demolish them.
Take a look at some of the most memorable She Forges moments over the last year.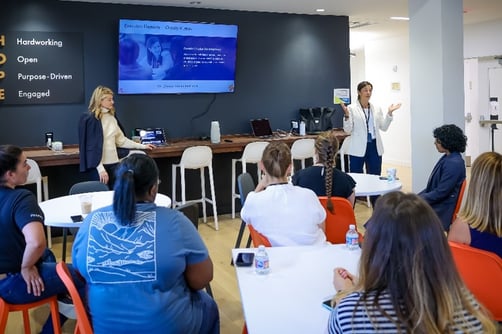 Inaugural She Forges kick-off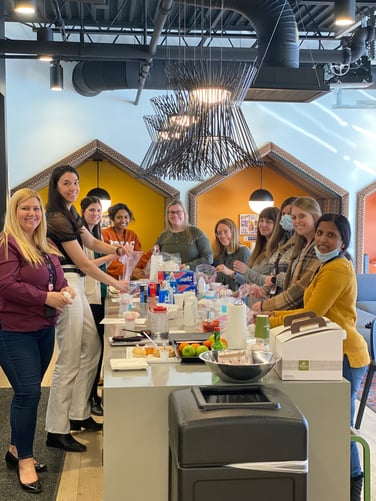 Prepping for International Women & Girls in Science Day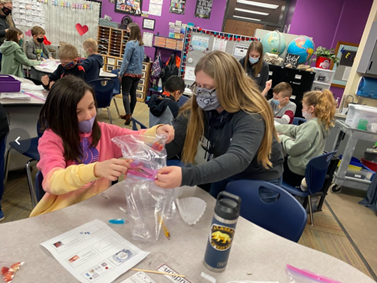 Sparking science in the community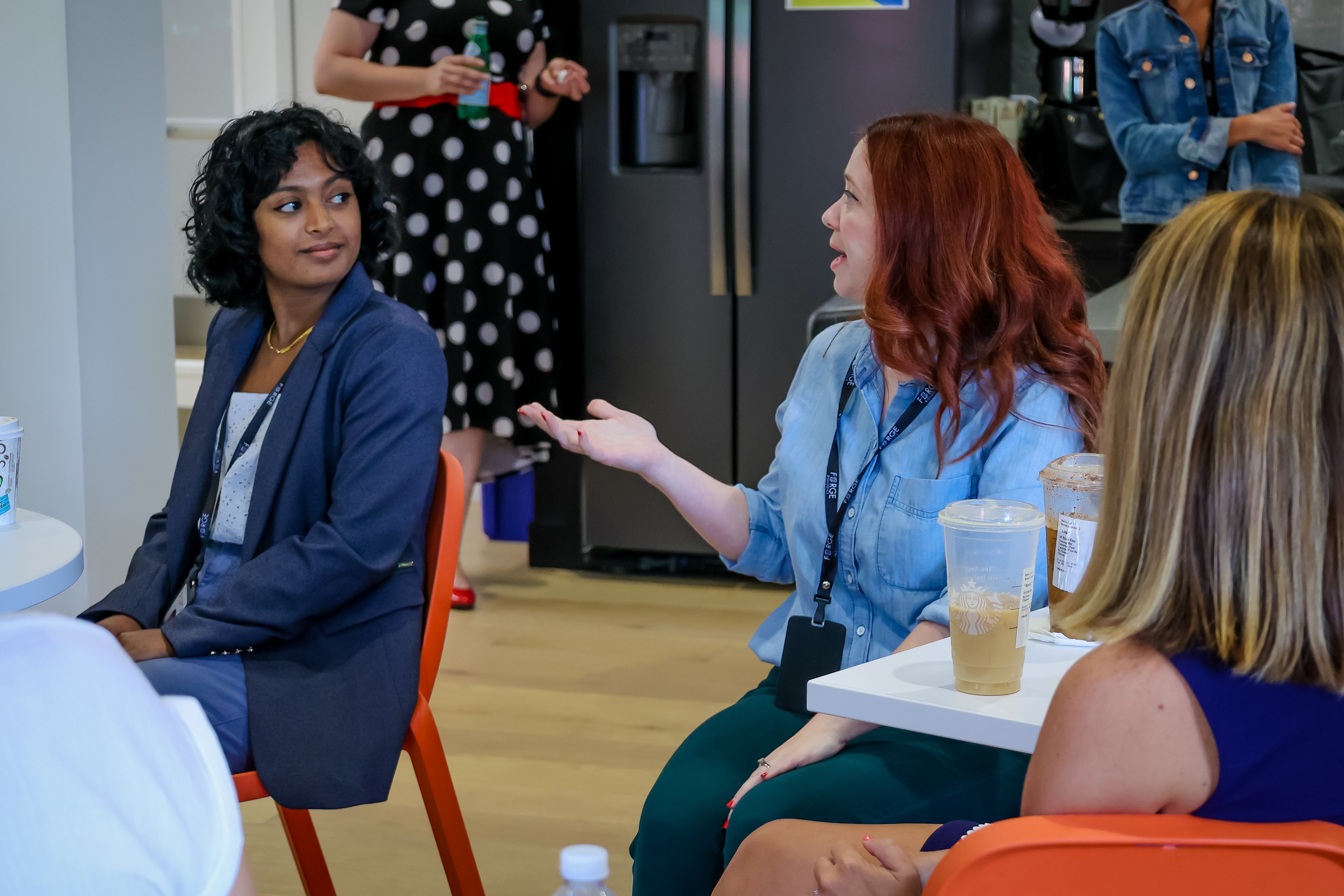 Discussion during a Women's Resource Group session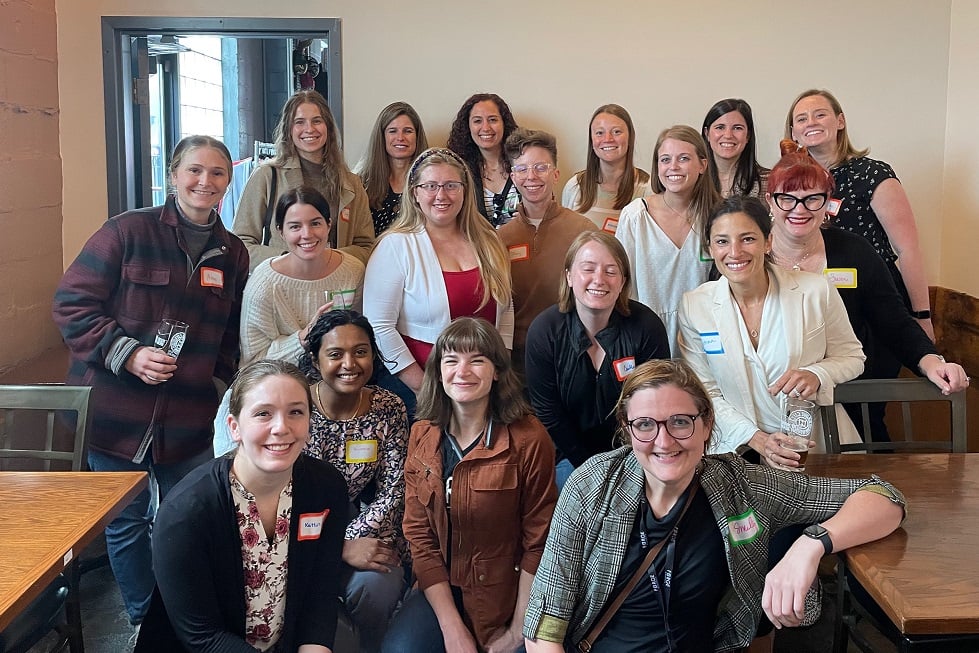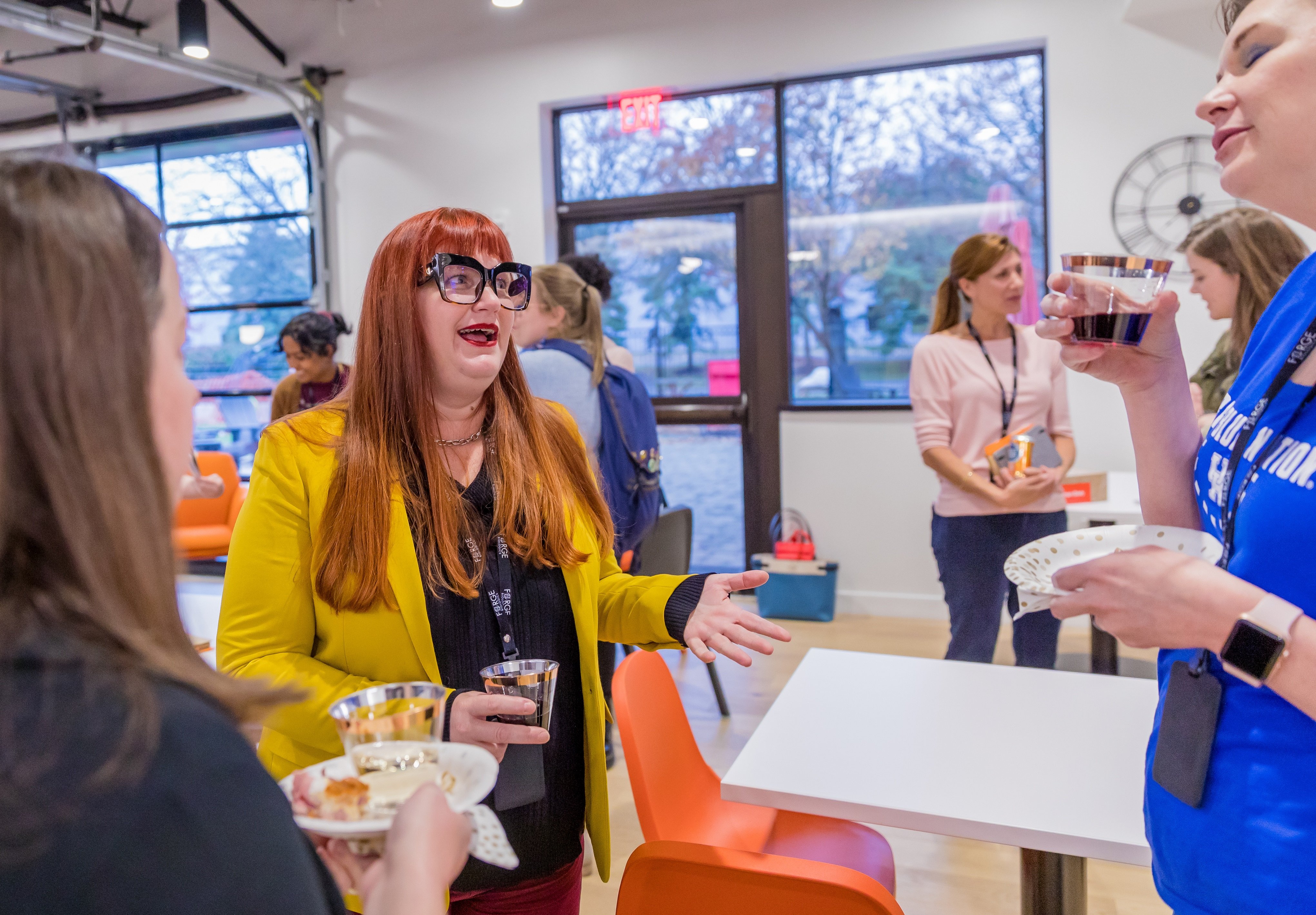 Networking events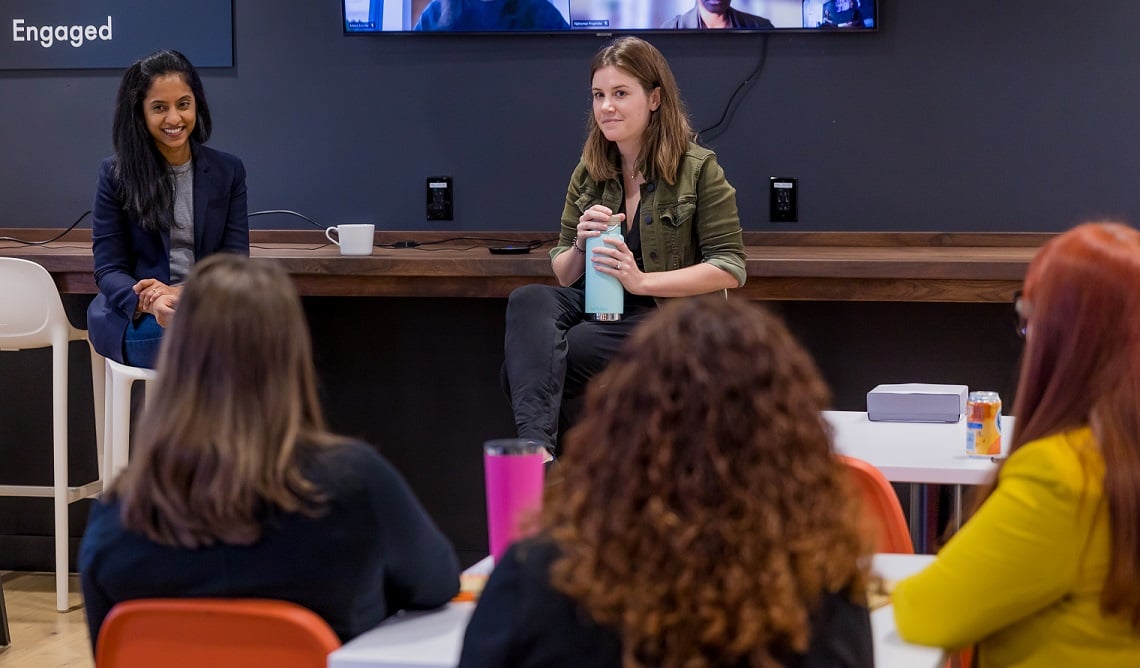 Hearthside Chat with Drive Capital General Partner, and Forge investor, Molly Bonakdarpour