Held the last day of February each year, World Rare Disease Day is an annual observance to raise awareness for 300 million people affected by rare disease globally.
At Forge, we are dedicated to broadening the understanding of rare disease and the potentially life-changing treatments being developed by researchers and innovators worldwide. Throughout the month, we helped raise awareness of important issues rare disease patients face daily by sharing resources, information, and community engagement opportunities.

The Aldrians' Story
Right to left: Forge CEO Timothy J. Miller, Steve Aldrian, Chief Medical Officer Dr. Maria Escolar, and Tyler Aldrian.
On Rare Disease Day, we were honored to have Steve and Tyler Aldrian come to The Hearth to share their family's story navigating a rare disease diagnosis in Tyler's brother Trevor, and their journey battling Krabbe disease.

Community Resource: How to Advocate for Newborn Screening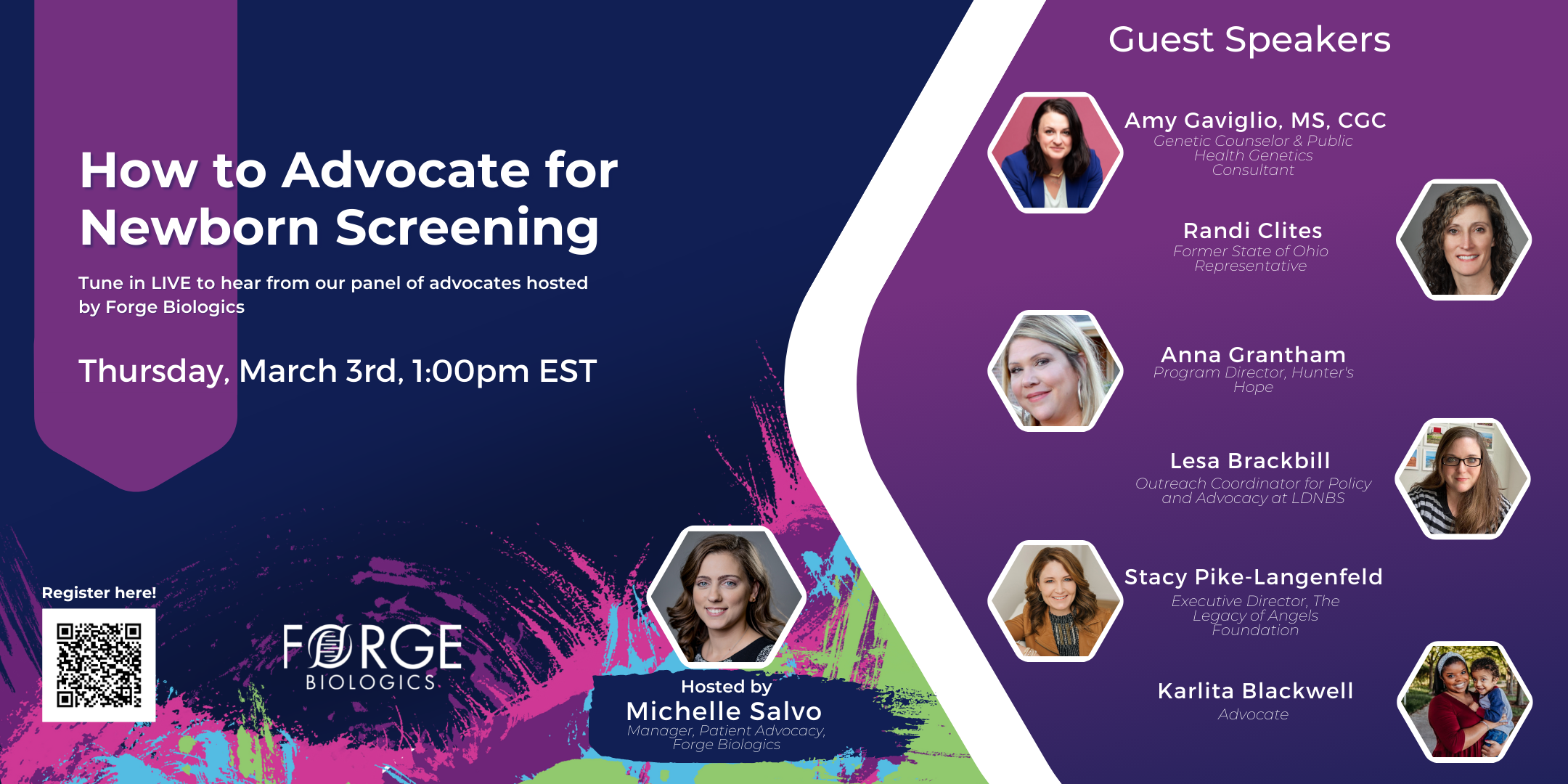 A critical component in the treatment of rare diseases is robust newborn screening programs. Newborn screening (NBS) can provide early identification of genetic diseases, shortening the timeline for treatment where early intervention can be crucial in saving patients' lives.
The list of diseases included in NBS varies and many states do not test for certain rare diseases. Forge hosted a panel of industry experts highlighting how to advocate for inclusion of rare diseases in the NBS programs in various states. View a recording of the event here.

Columbus Lights Up for Rare!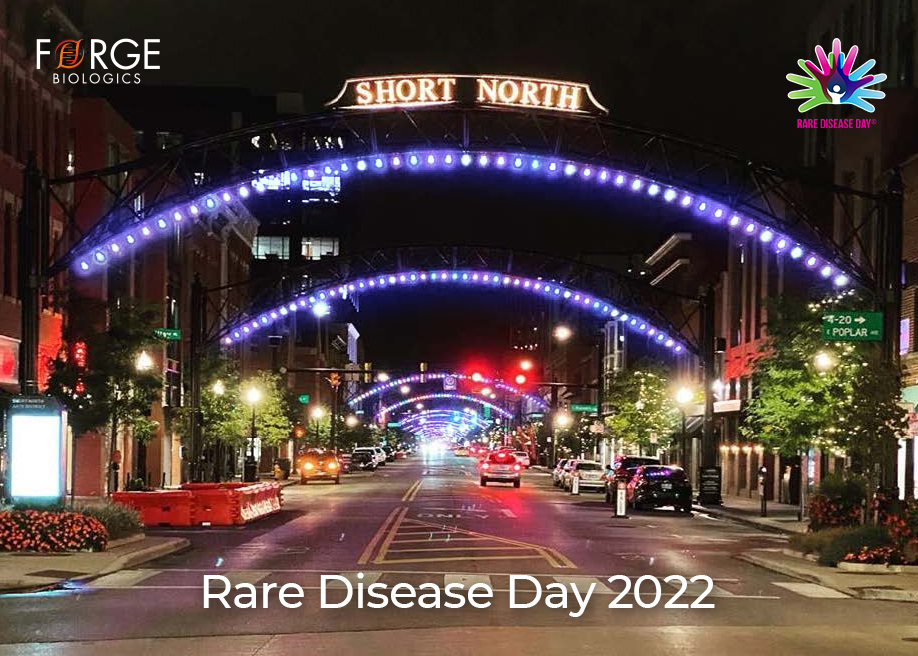 In honor of Rare Disease Day, Forge also illuminated the Short North Arches in downtown Columbus, Ohio, blue, and joined other communities across the world in lighting up monuments, buildings, homes, and public spaces as part of the Global Chain of Lights. These lights show our resilience and strength toward a brighter future. Collectively, we can improve the lives of the 300 million people worldwide living with a rare disease.